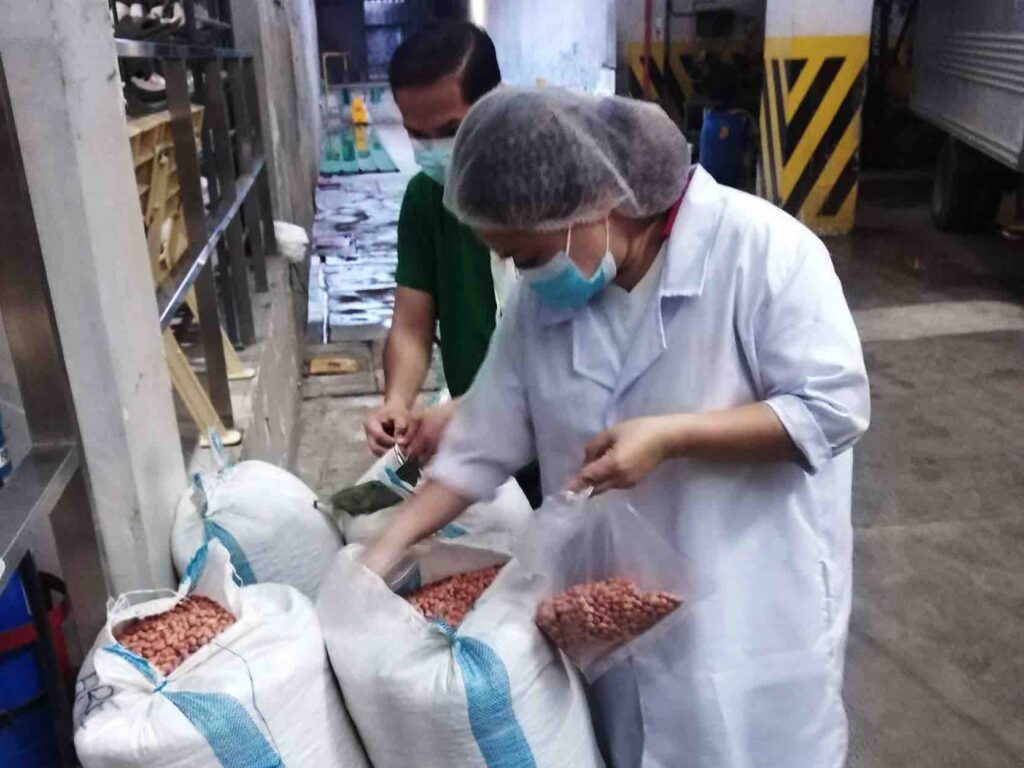 BY LEANDER C. DOMINGO
ALCALA, Cagayan (September 17)—Two more tons of semi-processed peanuts from this town's farmers were delivered to Growers Food Industries Enterprises Inc., according to the Department of Trade and Industry (DTI) in Region 2 (Cagayan Valley).
DTI Region 2 said the delivery of this Alcala town quality peanuts to Growers was made possible through the DTI Region 2 Industry Development Division.
It said this DTI undertaking has benefited around 157 peanut farmers from the 12 peanut-producing villages of this municipality.
The DTI said fresh peanuts are usually bought by traders at around P45 per kilo while selling unshelled peanuts to institutional buyers like Growers is priced at P100.00 per kilo.
"This makes a 222 percent increase in its selling price, thus profitability is maximized," DTI Region 2 said adding that this is DTI's third delivery of semi-processed peanuts from Cagayan province to a known brand in its effort to help farmers sell their products to large manufacturers in the country.
The two tons of semi-processed peanuts from this town passed the laboratory analysis conducted by the Department Agriculture-Cagayan Valley Integrated Agricultural Laboratory before the product was delivered to Growers.
A confirmatory quality standard test was also conducted by Growers before the product's delivery to Valenzuela City.
According to DTI Region 2 Director Leah Pulido Ocampo, this development initiative of the agency is directed toward revitalizing the peanut industry in the region through value-added activities.
"This was the result of the farmer-to-processor market linkage initiative of the DTI in the Cagayan Valley region," Ocampo said.
On June 14, DTI Region 2 gathered key peanut stakeholders from the locality in a feedback session.
Ocampo said peanut farmers were convinced by the Processed Fruits and Nuts Region 2 focal person Romeo Panopio 2nd to semi-process their harvest and sell it directly to processors and institutional buyers for a higher price.
She said this endeavor was made possible and carried out through the collaborative efforts of the local government unit of Alcala.
Mayor Cristina Antonio provided a shelling/sorting machine while the provincial government of Cagayan led by Gov. Manuel Mamba and provincial agriculturist Dr. Pearlita Lucia Mabasa provided logistics support.