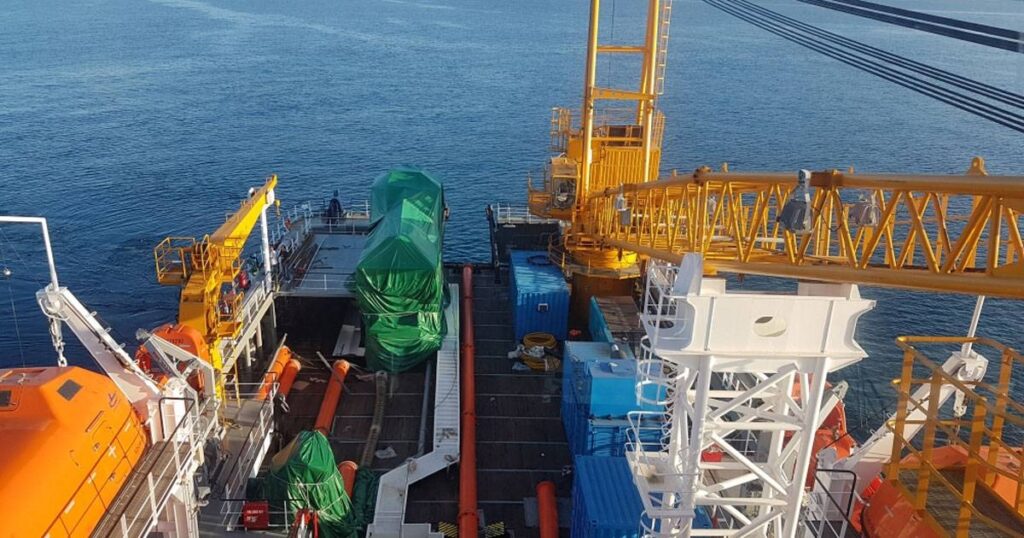 BY LEANDER C. DOMINGO
TUGUEGARAO CITY (April 1, 2023)—To avoid a possible repeat of the Oriental Mindoro oil spill, the Mine Rehabilitation Fund Committee (MRFC) of Region 2 (Cagayan Valley) called for a meeting to coordinate with offshore mining company JDVC Resources Inc. for a smooth operation in the waters off Cagayan province.
According to the Mines and Geosciences Bureau (MGB) briefer, JDVC is the Philippines' first large-scale offshore mining company that focuses primarily on magnetite (or Fe3O4) mining, operating in Cagayan's coastal towns. It has an area of 1,902.59 hectares located 14 kilometers offshore from the municipality of Gonzaga in Cagayan.
Region 2 MGB Director and MRFC chair Mario Ancheta said JDVC's application for the mineral production sharing agreement was already approved but not yet operational.
The committee meeting, co-chaired by Executive Director Gwendolyn Bambalan of the Department of Environment and Natural Resources in Region 2, called for the resolution of the various requirements of concerned government agencies involved in the offshore mining operation.
Bambalan reminded the committee members to be prepared with preventive measures to avoid repeating the oil spill that occurred in Oriental Mindoro. She emphasized that clarifying roles and responsibilities will "avoid future problems specifically on offshore mining-related activities. There is a need for us to have our response plan ready so that each agency would know what to do."
Paul Oñate of JDVC explained that offshore mining is done through the use of environmentally safe and ecologically balanced siphoning vessels with advanced technology systems for mining minerals under the sea.
He added that siphon vessel systems have been successfully used in Japan, New Zealand and Indonesia for the last several decades with no published negative effect on the environment.
Co-chaired by Ancheta, the meeting was attended by representatives from JDVC, the Bureau of Fisheries and Aquatic Resources, the Philippine Coast Guard, Regional Maritime Unit 2, the Philippine National Police and the Maritime Industry Authority.