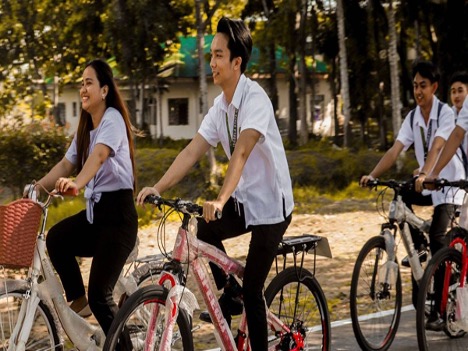 BY LEANDER C. DOMINGO
ECHAGUE, Isabela (December 8)— The Isabela State University (ISU) has procured 100 bicycles for the use of ISU denizens to make traveling easier around the premises of its Echague Main Campus.
According to ISU President Dr. Ricmar Aquino, the procurement of bicycles was made possible through the congressional budget insertion introduced by Sen. Pia Cayetano to ISU's General Appropriations.
He added that the appropriation was in support of new line items including state universities and colleges operations in the new normal.
Aquino said the transport bikes can be accessed from designated bike stations from the campus' main gate and college departments.
He said this will allow readily accessible transport for ISUans every time they need transportation around the campus.
ISU officials noted that the university will set a system that will be rolled out in the utilization of bicycles for easy monitoring, and to maximize the use of the bicycles.
"This will provide a comfortable ride in touring various destinations within the Echague Main Campus as well as relieve ISUans of the high cost of transportation," Aquino said.
ISU officials said a series of dialogues were conducted on the campus with local government officials of Echague for the provision of renewable energy-based transportation.
This included at least five electric bikes for cleaner and more affordable mass transportation services within the campus. ISU officials said that this step taken by the university will help cope with the challenges of climate change.
"We view these measures to be promising steps in building a climate-friendly zone, targeting zero-carbon efforts, and encouraging the use of climate-friendly transport," ISU officials added.
Meanwhile, Aquino said the university also looks forward to a promising expansion of equally important initiatives in fostering climate-friendly campuses for the entire ISU community.