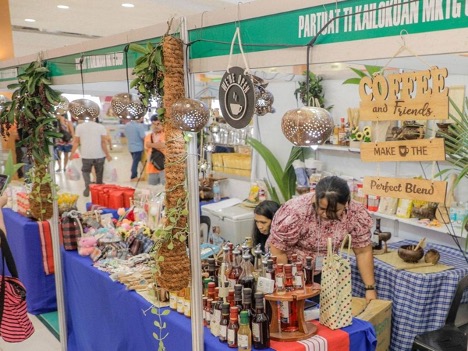 BY LEANDER C. DOMINGO
ILOCOS NORTE (June 22, 2023)—The agribusiness industry in Ilocos Region has so much to offer, be it a warm cup of hot choco made from Pangasinan cacao, "pakbet" crisps of Ilocano young farmers and the nine-year-old "bugnay" wines from Ilocos Norte.
With these, the Department of Agriculture (DA) held the annual Agribusiness Support for Promotion and Investment in Regional Exposition (Aspire) in partnership with the Department of Trade and Industry, and the Philippine Chamber of Commerce and Industry Inc. (PCCI) for the region.
Aspire has four driving components — production support; enterprise development and industry support; investment promotion and market promotion and development.
The DA said the event also served as an avenue for agriculture-based businesses and organizations to showcase their products and expand their network.
The Agriculture Department said the overall objective of the project is to support farmers to become successful agripreneurs.
PCCI Agri-Committee co-chairman Salvador Salacup said the Ilocos Region also has handicrafts, and the popular bagnet (deep-fried pork), chichacorn (corn crisps) and longganisa (sausage) in different variations, among others.
"In Aspire, we aim to connect the farmers and fisherfolk to the market in hopes to transform the sector with more competitive agripreneurs," he added.
The DA Ilocos Region office, headed by Executive Director Annie Bares, said that for its fifth year, Aspire kicked off on June 16, 2023 at Robinsons Place, Calasiao in Pangasinan.
The event ended on June 18, 2023 with 25 exhibitors participating.
Bares said many interested individuals visited the Aspire event and were connected with farmers and fisherfolk who also produced fresh and processed farm products.
Bares said the other local products that were showcased during the event include condiments such as sukang Iloko (Ilocos vinegar) and soy sauce alongside booths with displays of chichacorn, banana chips, cassava chips, baked goodies, handmade crafts, and organic fruits and vegetables.