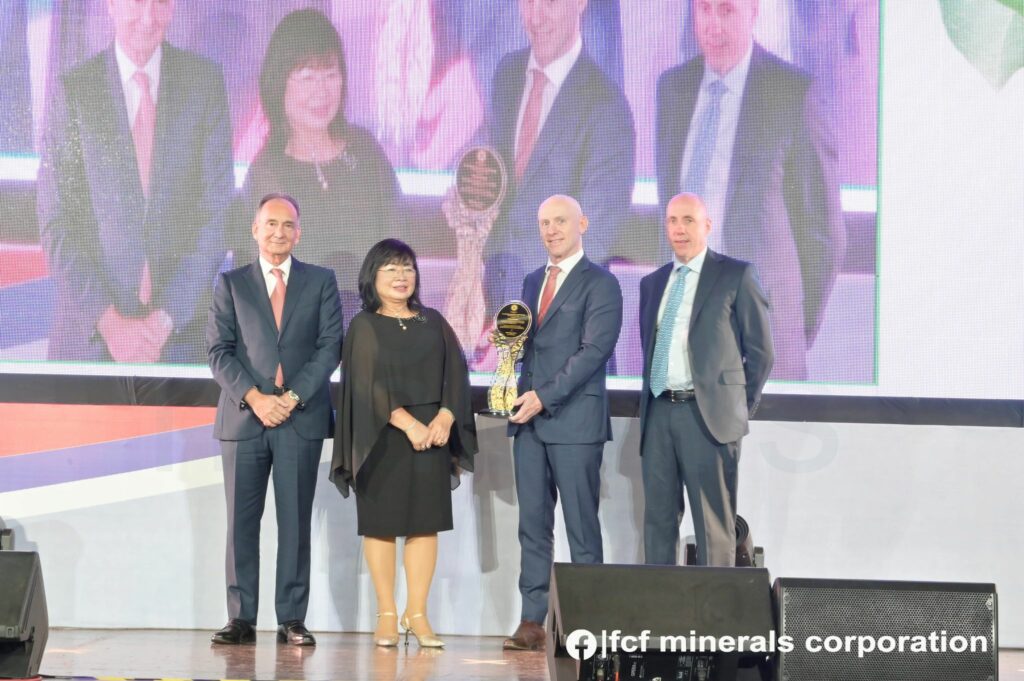 BY LEANDER C. DOMINGO
QUEZON, Nueva Vizcaya (November 19)—A mining firm based in this province was accorded three prestigious Presidential Mineral Industry Environmental Award (PMIEA) awards during the recently concluded 68th Annual National Mine Safety and Environment Conference (ANMSEC) at Camp John Hay Trade and Cultural Center in Baguio City.
London-based FCF Minerals Corp. received the PMIEA award in the Surface Mining Operation Category and was also accorded third runner-up in the Best Mining Forest Contest-Metallic Category and runner-up in the Safest Surface Mine Operations-Surface Mine Category.
Executive Order 399 series of 1997 established PMIEA which has categories, including mineral exploration, quarry operation, surface mining, underground mining, mineral processing as well as research and development.
These awards are given to mining companies for their outstanding levels of dedication, initiatives and innovations in the pursuit of excellence in environmental protection, health and safety management and social/community development. Conferring the annual award aims to further promote private sector participation in and enhance public awareness of protecting the environment and ecology.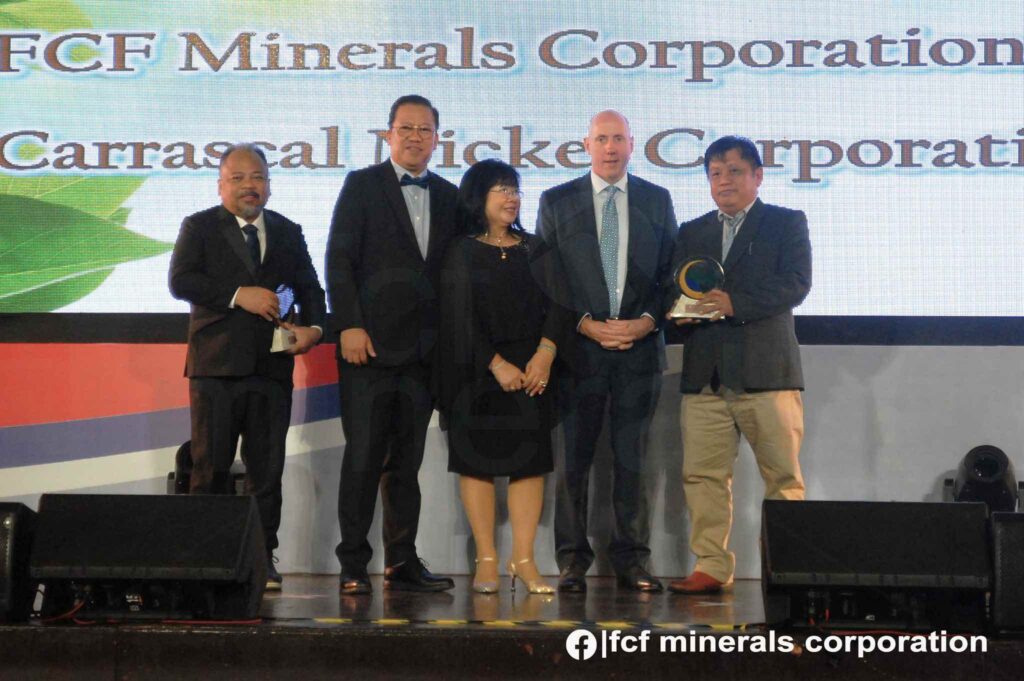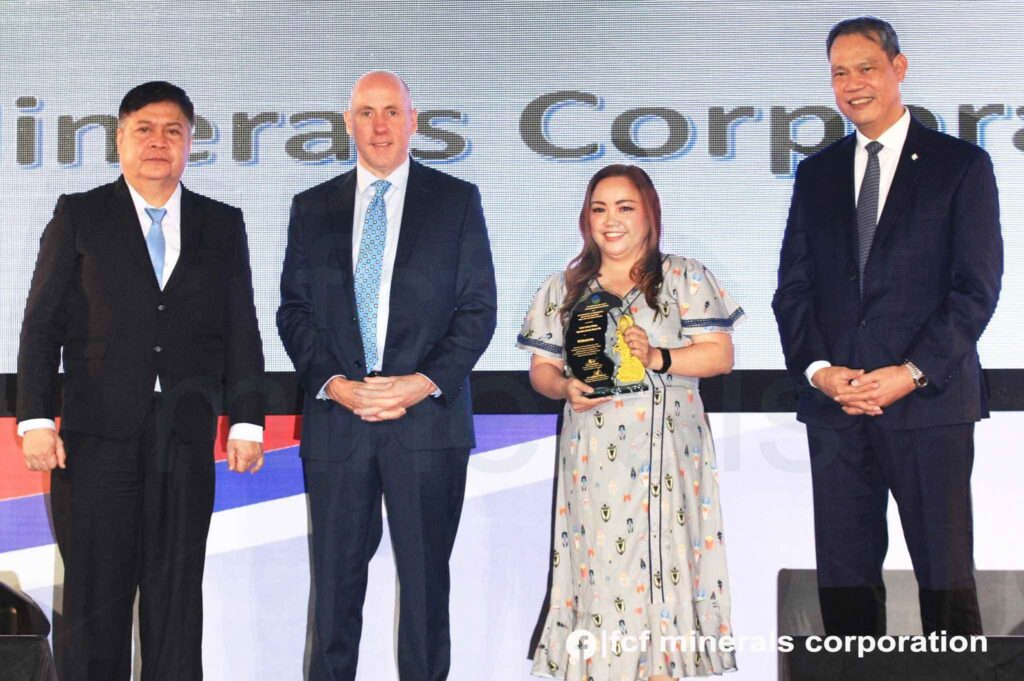 Darren Patrick Bowden, FCF president and chief executive officer, and Lorne Harvey, general manager for operations, accepted the awards together with Sustainability Manager forester Leopoldo Castro Jr., for the mining forest contest and Engr. Maria Rica-Xtra Arguel, Safety and Health manager for the safest surface mine operations.
He also acknowledged the support of the communities and their leaders who actively supported the employees in enhancing the lives of the local population and that "without the support of our communities, FCF will not meet the success they have today."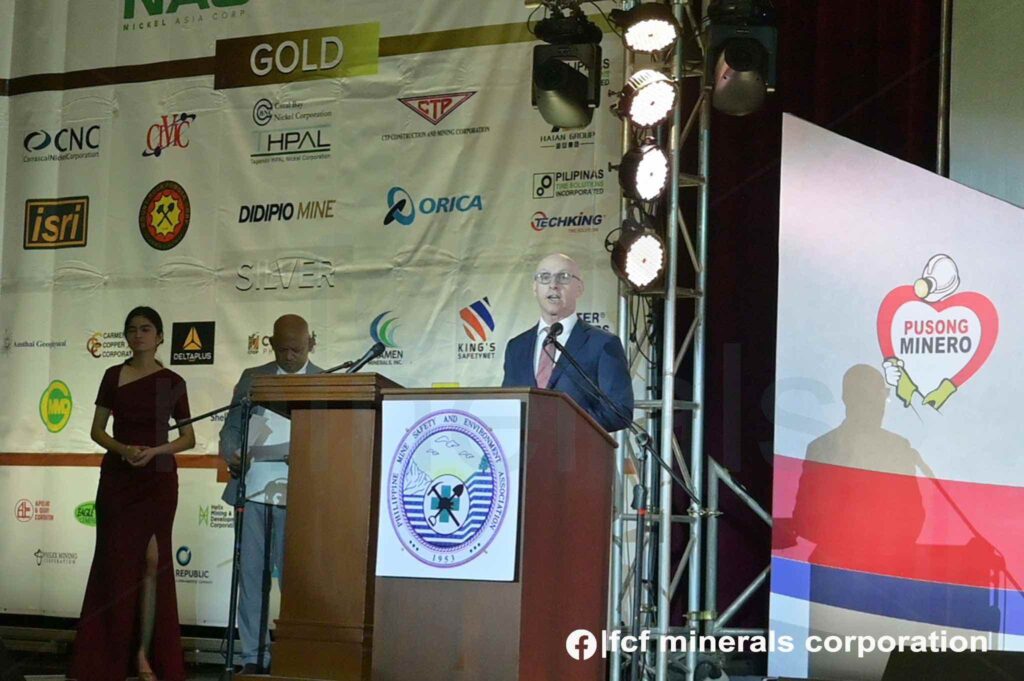 "Our vision at FCF is to be the most admired mining company in all the mining companies in the Philippines and I can say now and I believe, we have achieved that goal," Bowden said acknowledging the support of the Department of Environment and Natural Resources (DENR) and the Mines and Geosciences Bureau "whose work with us to achieve world-class standards through responsible mining will lead to a brighter future for the Philippines in the mining industry."
"Runruno is a shining example of responsible mining, enhancing the lives of their community while protecting and nurturing the environment," Bowden said.
The four-day 68th ANMSEC from Nov. 15 -18, 2022 which was anchored on the theme "Resilience, Reset, Recovery" was organized by the Philippine Mine Safety and Environment Association (PMSEA) to promote occupational safety and health.
It was the first face-to-face gathering of miners and stakeholders in the Philippines after the Covid 19 pandemic, the last face-to-face gathering was in 2019.
In her message, Environment Secretary Maria Antonia Yulo Loyzaga commended the PMSEA for choosing this year's theme highlighting the mining industry's resilience from the disruption caused by the Covid-19 pandemic.
Loyzaga noted the priority programs of the administration which is to ensure a dynamic and sustainable mining industry, "[h]ence the need to revitalize the industry and steer it toward a safe and sustainable future where no ecosystem and community are left behind."
Citing President Ferdinand Marcos Jr. in his State of the Nation Address that those who extract the natural resources must follow the laws, Loyzaga said "[i]n this light, the DENR affirms its commitment to responsible mining through the implementation of pro-people, pro-environment, and science-based legislation, policies and programs."