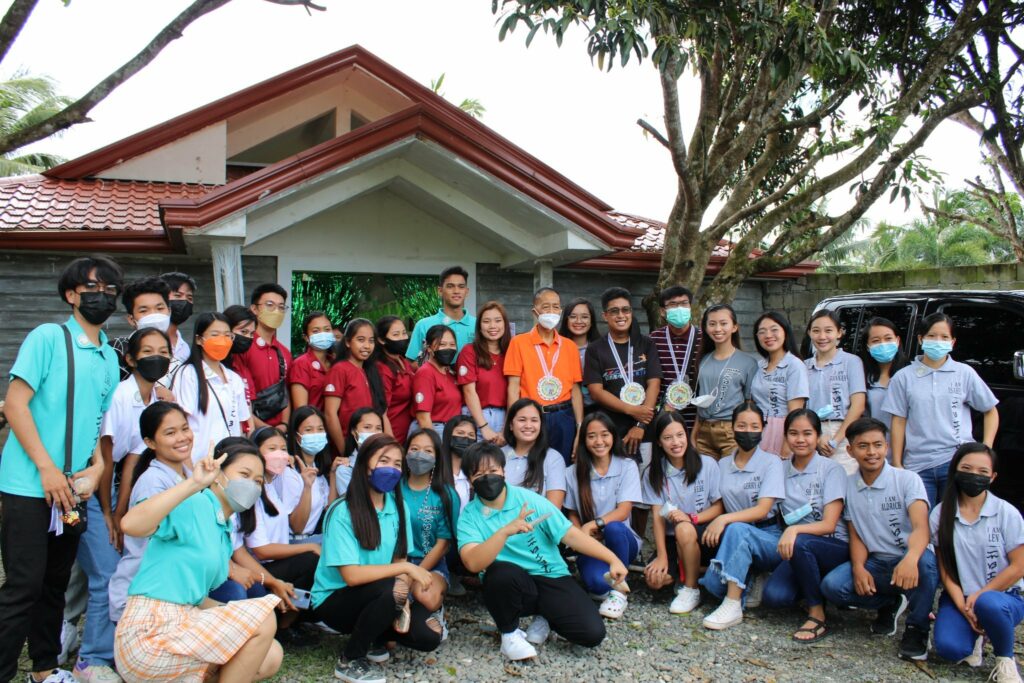 BY LEANDER C. DOMINGO
BAYOMBONG, Nueva Vizcaya (November 24)—A LOCAL government-initiated scholarship program that started in 2018 is gaining ground with a total of 69 successful graduates this year at the Nueva Vizcaya State University (NVSU).
Now the Nueva Vizcaya Sagut Scholarship Program (NVSSP) which started with five scholars each from the 15 municipalities of the province is being availed of by some 300 scholars each year to take up various courses at NVSU Bayombong and Bambang campuses.
Governor Carlos Padilla noted that the "Sagut" (Ilokano word for gift) scholarship was initiated by the provincial government to help poor but deserving students, particularly children of solo parents, displaced overseas foreign workers, rebel returnees, persons with disabilities and orphaned, among others.
"We have been funding the NVSSP with P18.750 million budget to support its maintenance, operation and implementation where scholarship grantees receive a monthly stipend amounting to P5,000 and P2,500 book and uniform allowances for every first semester in a school year," Padilla said.
He noted that before the NVSSP, the provincial government also introduced their Pamana Scholarship Program which was funded with P5.7 million benefitting 15 youths in the province.
With cash subsidy and laptop support, two grantees out of the 15 graduates were honored for being a magna cum laude and Forestry License Examination passer, Padilla added.
The office of the governor said it was in 2017 when board member Elma Pinao-an Lejao authored the "Nueva Vizcaya Students Educational Assistance Program Ordinance" which was eventually amended to become the "Nueva Vizcaya Sagut Scholarship Program."
In the ordinance explanatory notes, Lejao explained that the scholarship "intends to provide financial assistance to underprivileged but deserving students in pursuing their studies in the tertiary level."
According to the NVSSP-Provincial Screening Committee (PSC), the grantees are taking up agriculture courses, engineering, agro-forestry and education, among others, through the NVSU Bayombong main campus and NVSU Bambang campus.
Provincial Public Employment Service Officer Dolly Rose Minas, who is also the NVSSP-PSC head secretariat, said this investment of the provincial government for the youth will redound to the benefit, protection, preservation and management of the provincial rich resources.
"It is an investment of the provincial local government unit for our youth. Soon they will be the ones who will take care of our province's resources so that it will be passed on from one generation to another," Minas said.
She explained that the PSC strictly monitors the scholars' studies and performance and conducts regular quarterly meetings among the grantees and committee members, home visits and various team-building activities to help them in their studies.
The PSC is composed of practitioners and advocates of rural development for sustainability such as the NVSU, Department of Education, Sangguniang Panlalawigan, provincial government and Liga ng mga Barangay (Barangay League)-Nueva Vizcaya Chapter.
"The two-year Covid-19 pandemic brought problems in switching to online classes but we hurdled them all. We are happy that we succeeded in our struggles and even came up with flying colors," Minas said.
She said the NVSU graduation ceremonies last month highlighted the scholarship program with their 12 graduates recognized and honored as cum laude and three more as magna cum laude in their respective courses.
"With more students enrolled in the program recently, we are pinning our hopes on the new batch of scholarship program grantees to finish their respective courses in time," Minas said.