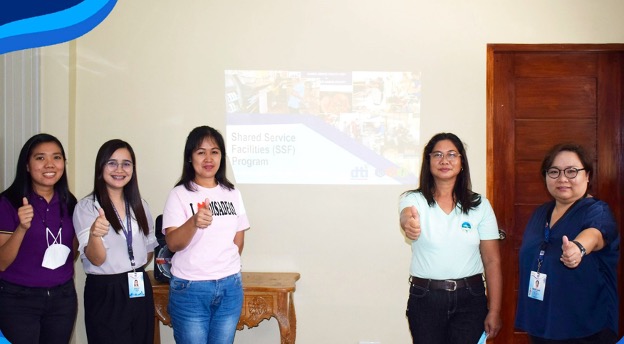 BY THELMA BICARME, PIA
DIFFUN, Quirino (August 11)—The provincial office of the Department of Trade and Industry (DTI) here has conducted a series of Focus Group Discussions (FGD) with various Shared Service Facilities (SSF) cooperators in the province recently.
Silvester Miguel, information officer, said the activity aimed to learn first-hand from the cooperators the present challenges they are facing, their needs and expectations from the agency.
Miguel further said the series of FGDs also aimed to gather the best practices that other cooperators may opt to adopt.
Provincial Director officer in charge Mary Ann Corpuz-Dy assured to help the cooperators to strengthen and sustain their business operations through the different existing programs of the agency.
Corpuz-Dy further affirmed that the agency will serve as a cooperators' bridge to other government and non-government institutions to access services that will advance their productivity and provide access to the market.
Meanwhile, SSF Project Technical Assistant Joyce Marie Reyno said 14 cooperators participated in the FGDs which were conducted in Diffun, Maddela, Nagtipunan, Cabarroguis and Aglipay towns.
The business counselors of said towns also facilitated training workshops on updating the SSF Manual of Operations which focused on crafting effective and efficient business operations and sustainability plans
Six more cooperators are set to undergo the same FGD this August.