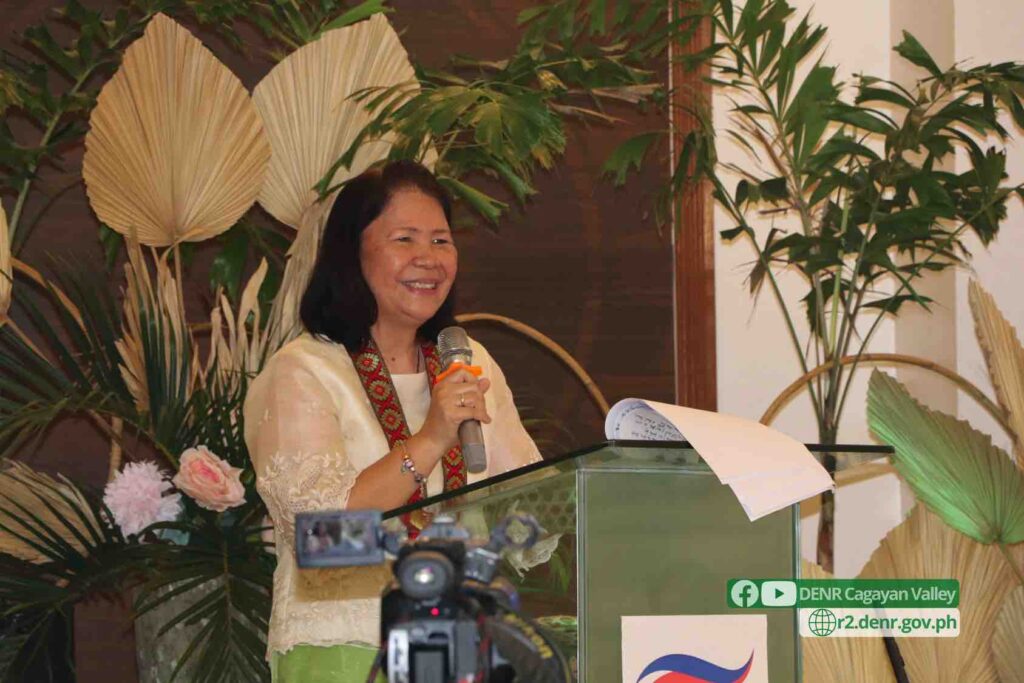 TUGUEGARAO CITY, Cagayan (September 16)—The Department of Environment and Natural Resources (DENR) in Region 2 (Cagayan Valley) has appealed to the public to report the alarming cases of environmental illegal activities ordering its men a more intensified forest protection.
"I would like to appeal to the public to report to the nearest DENR office any illegal environmental activities for us to alert our concerned officials and conduct immediate verification or investigation to reported issues," said DENR Region 2 Executive Director Gwendolyn Bambalan.
Bambalan also ordered more vigilance against illegal logging in Cagayan Valley following the two apprehension incidents that occurred in a row in the province of Nueva Vizcaya.
She said the provincial ENR office in Nueva Vizcaya apprehended over P4 million worth of narra lumber on Wednesday (Sept. 14) through the Cagayan Valley Product Monitoring Station (CAVAPROMS).
Loaded in a 14-wheeler cargo truck, the narra lumber was intercepted by DENR personnel stationed at the south exit monitoring point in Barangay Calitlitan in Aritao town.
In his verification report, CAVAPROMS team chief and development management officer Jay Marshal Jasmin said the 281 pieces of lumber with a total volume of 8,155 board feet.
Jasmin said the lumber haul was undocumented and has no legal travel documents which originated from Barangay Buwaya, Balbalan town in Kalinga province.
The three individuals manning the truck are now under the custody of the Aritao town police for further investigation.
Also on Monday (Sept. 12), two Hi-Ace van loaded with narra lumber with an estimated value close to P1 million was apprehended by the DENR and the Santa Fe town police.
Bambalan said these alarming apprehension incidents and thus ordered the DENR enforcement group in the region to be proactive in forest protection with a preventive approach rather than confiscation.
"Although the contraband forest products have not originated in Region 2, the region is strengthening the forest protection convergence initiatives with Region 1 (Ilocos Region) and the Cordillera Administrative Region for a stringent anti-illegal logging campaign of our agency," she said.
Earlier in her directive, Bambalan has been ordering all forest protection officers manning the checkpoints in the region to ensure that no conveyance or forest product without a transport permit shall pass through the checkpoint.
She expressed thanks and lauded the CAVAPROMS and the provincial ENR office of Nueva Vizcaya for being vigilant in manning the checkpoints in the region, as well as the  Santa Fe (Nueva Vizcaya) town police and San Nicolas (Pangasinan) town police for their successful hot pursuit operations. LEANDER C. DOMINGO