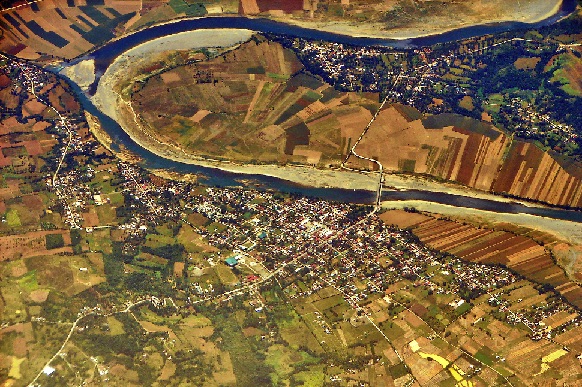 BY LEANDER C. DOMINGO
ISABELA (December 10)—Part of an ongoing effort on water management research in Region 2 (Cagayan Valley) is the continuing series of dialogues between the Isabela State University (ISU) and the Japan-based Kyoto University, aiming to introduce innovation on river basin management for disaster resilience and water hazard mitigation.
This, as delegates from Kyoto University recently met with counterparts from ISU for the Cagayan River Basin Research Dialogue during the two-day special meeting of the technical working group (TWG) for the initiative.
According to ISU, this water research effort is in partnership with the National Irrigation Administration, Cagayan River Basin Management Council, Department of Science and Technology, Japan Water Agency and Quirino State University whose representatives also joined the event.
Delegates from Japan, led by Khagendra Pralhad Bharambe of Kyoto University's Water Resource Research Institute, together with the University of the Philippines former chancellor Rex Victor Cruz, also met with ISU President Ricmar Aquino.
Addressing the stakeholders and the Cagayan River TWG, Aquino noted that the impact of the changing climate is a call that everyone needs to answer, and a rallying point to strengthen efforts among the academe, government and public sectors.
Aquino added the meeting was a venue for strengthening the dialogue between policymakers, scientists, innovators and other actors to find ways to support each other in making faster progress toward sustainable Cagayan River Basin.
"[G]iven the vast amount of expertise that is gathered in this room, we carry out such enthusiasm on our initiatives, and will be able to shoulder this important responsibility very ably," Aquino said.
He said the TWG meeting is the more proactive action to empower communities as they are the first ones to feel the impact of inclement weather conditions.
"It is timely, as we just experienced another flooding these days. While its effect is still within the perplexities of our communities, we cannot just depend on their resiliency but be challenged to take action that would address the long impact of climate change in the river basin," Aquino said.
He said the partnership has resulted in the formation and implementation of various projects including Integrated Flood and Water Resources Management, or Ifwarm, and Integrated Flood and Sediment Management in River Basin for Sustainable Development, or Fsmart, which also convened water management and disaster and risk management practitioners for sustainable reservoir monitoring and research initiatives.