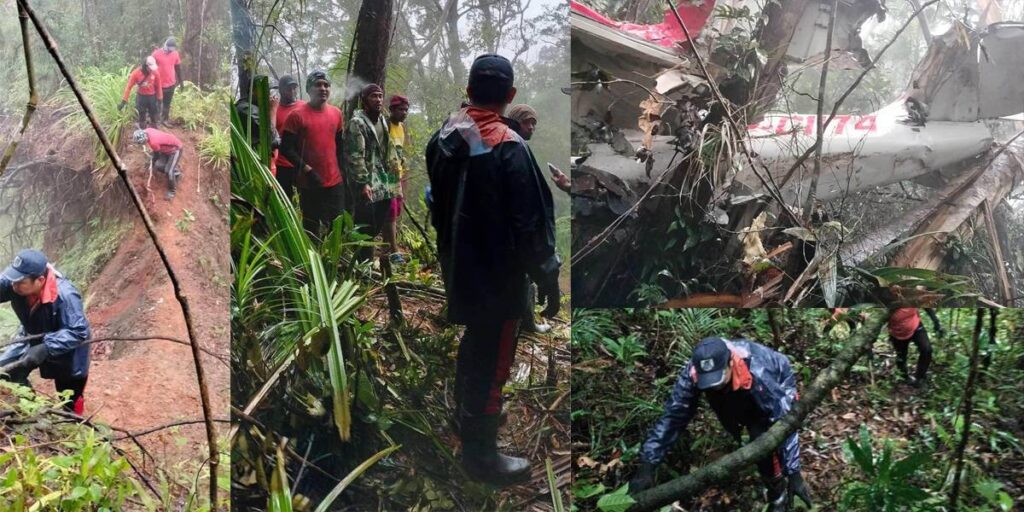 BY VINCE JACOB VISAYA
CAUAYAN CITY (March 26, 2023)—Six investigators and mechanics from the Civil Aviation Authority of the Philippines (CAAP) have wrapped up their field investigation in the crash site of the Cessna 206 plane with tail number RP-C1174 in Barangay Ditarum, Divilacan, Isabela, the local Disaster Risk Reduction Management (DRRM) officer said.
Engineer Ezikiel Chavez, Divilacan DRRM officer, told reporters here that the CAAP probers completed the field investigation and were safely back to the village proper after their sortie with the 95th Infantry Battalion soldiers, two Divilacan police, two Divilacan rescuers and six volunteer Dumagat natives at the site along the Northern Sierra Madre mountain ranges.
The investigators gathered vital parts of the plane to complete their probe. The results of the investigation have yet to be released by the civil aviation authorities.
The team members also scoured the area to find the decapitated head of one of the fatalities (whose name was not disclosed), but they failed to find it.
The plane's pilot, Capt. Eleazar Mark Joven, and the five passengers — Val Kamatoy, Rom Joshtle Manaday, Mark Siguerra, Xam Siguerra and Perla Josefa España — died in the crash.
The plane was supposed to touch down at Maconacon Airport in Maconacon, Isabela when it crashed on January 24.
On March 9, the debris and the remains of the plane's pilot and passengers were found by the ground search teams in Ditarum village.