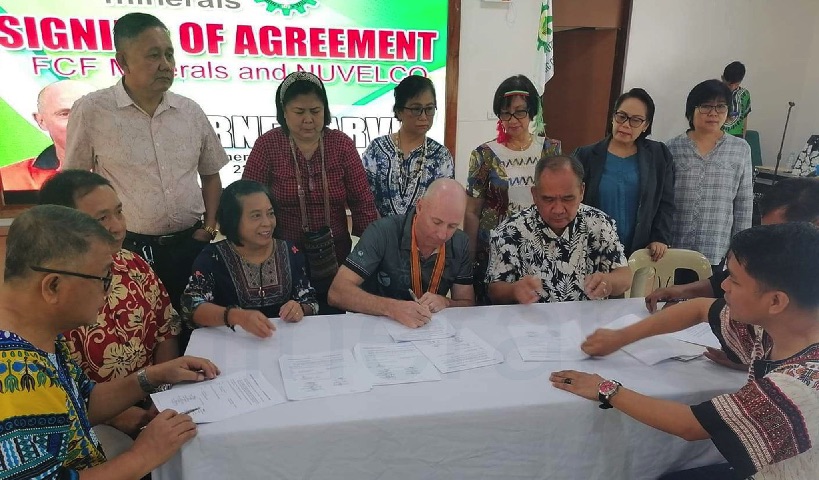 QUEZON, Nueva Vizcaya—The British FCF Minerals Corporation in this town has renewed its partnership with Nueva Vizcaya Electric Cooperative (Nuvelco) for the maintenance of electricity to run its operation.
Lorne Harvey, FCF Minerals General Manager–Operations, said FCF has sealed the partnership through the signing of an agreement granting Nuvelco a new three-year contract for the maintenance of the 69kV power transmission line from Bayombong town to Runruno village.
FCF Minerals operates the Philippine government-sanctioned Runruno Gold-Molybdenum Project under financial or technical assistance agreement (FTAA) for a period of 25 years and renewable for another 25 years.
An FTAA is a permit issued to a multinational company that will share technology and resources to explore and extract minerals in the Philippines.
The signing was witnessed by Nuvelco's General Manager Fredel Salvador and its entire Board and Management on December 22, 2022 at the Nuvelco Main Office in Barangay Gabut, Dupax del Sur town.
"FCF Minerals couldn't be happier with the professional level of service provided by Nuveco to ensure the continuous supply of uninterrupted power to our Runruno Mine," Harvey said.
The company is proud of its association with NUVELCO and is supporting the cooperative and its employees, he added. LEANDER C. DOMINGO