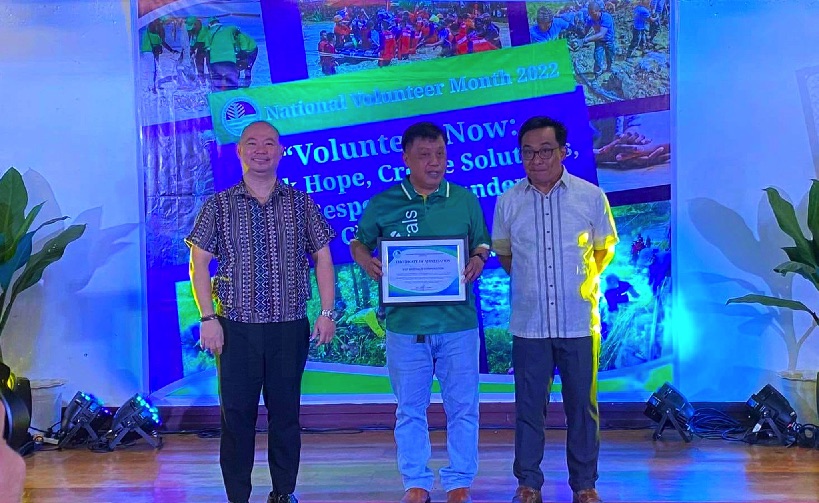 QUEZON, Nueva Vizcaya—The Department of Environment and Natural Resources (DENR) has recognized a mining company here for its contribution to the conservation and rehabilitation of the environment.
According to DENR Region2 headed by the Regional Executive Director, a certificate of appreciation was awarded to the London-based FCF Minerals Corporation.
Lawyer Jonas Leones, DENR Undersecretary for Policy Planning and International Affairs, said FCF was recognized for its invaluable and active participation in the conduct of relevant activities that help sustain the conservation and rehabilitation of the country's natural resources.
"Their steadfast and continued support has contributed to the department's goal of protecting the environment for the benefit of the present and future generations," Leones said.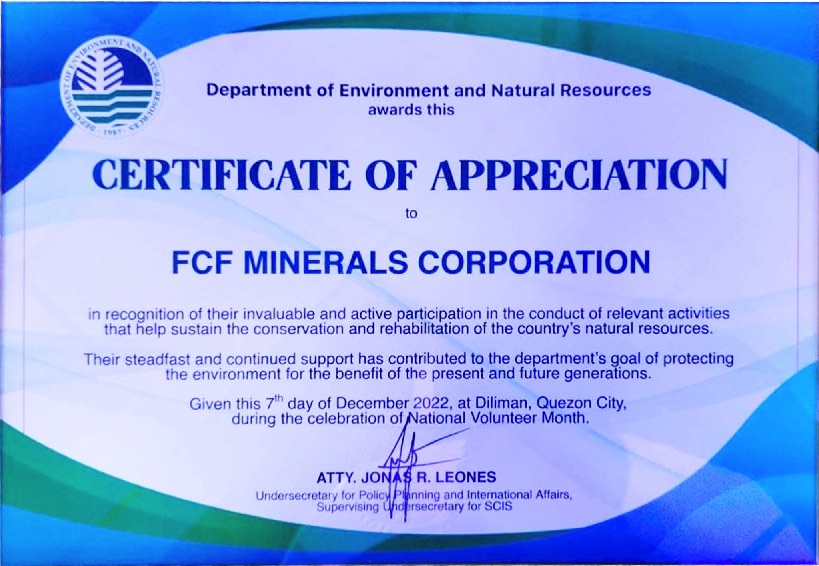 Leopoldo Castro Jr., FCF Minerals Corp. Sustainability Manager, receives the certificate of recognition to the company at the DENR Central Office during the celebration of National Volunteer Month in Quezon City on December 7, 2022.
The event was anchored on the theme, "Volunteer Now: Spark Hope, Create Solutions and Respond to Pandemic Challenges."
By virtue of Presidential Proclamation No. 55, series of 1998, the month of December is declared as National Volunteer Month which aims to recognize the vital role of volunteers in the improvement of the welfare of Filipinos. LEANDER C. DOMINGO