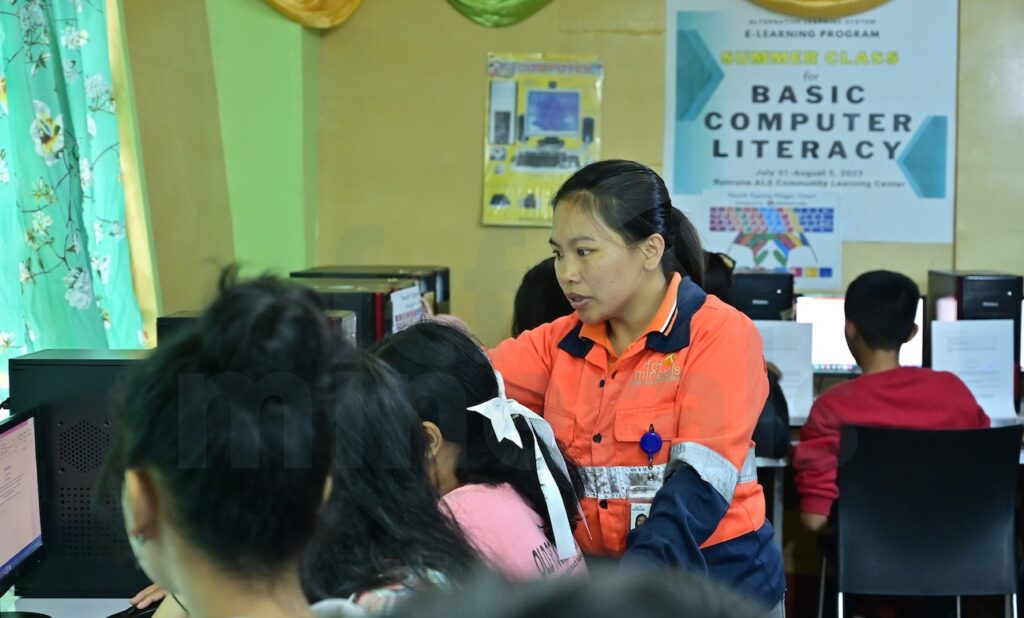 BY LEANDER C. DOMINGO
QUEZON, Nueva Vizcaya (August 6, 2023)—The London-based FCF Minerals Corp. conducted a summer class for basic computer literacy through its Basic Literacy Program (BLP) to some 26 schoolchildren in Barangay Runruno here.
Lorne Harvey, FCF Minerals general manager for operations, said their E-Learning Program aims to capacitate the students who are willing to learn and take advanced training in computer literacy at the Runruno Community Learning Center.
He said the summer class from July 31 to August 5, 2023 was structured as classroom-based learning and catered to elementary and junior high schools led by the company's e-learning program facilitator Junita Bayaona
Bayaona said the topics given to summer class students were on keyboarding and Microsoft Word operation to the elementary level and advanced MS Word and MS Excel for junior high school.
"We have a total of 26 enrollees who participated in the said activity wherein completers will receive their certification and recognition during the BLP and E-Learning Completion Program on August 18, 2023," she said.
Harvey said the E-learning Program is supported under the Alternative Learning System of the Social Development and Management Program or SDMP of the Barangay Local Government Unit of Runruno in partnership with FCF Minerals and the Department of Education.