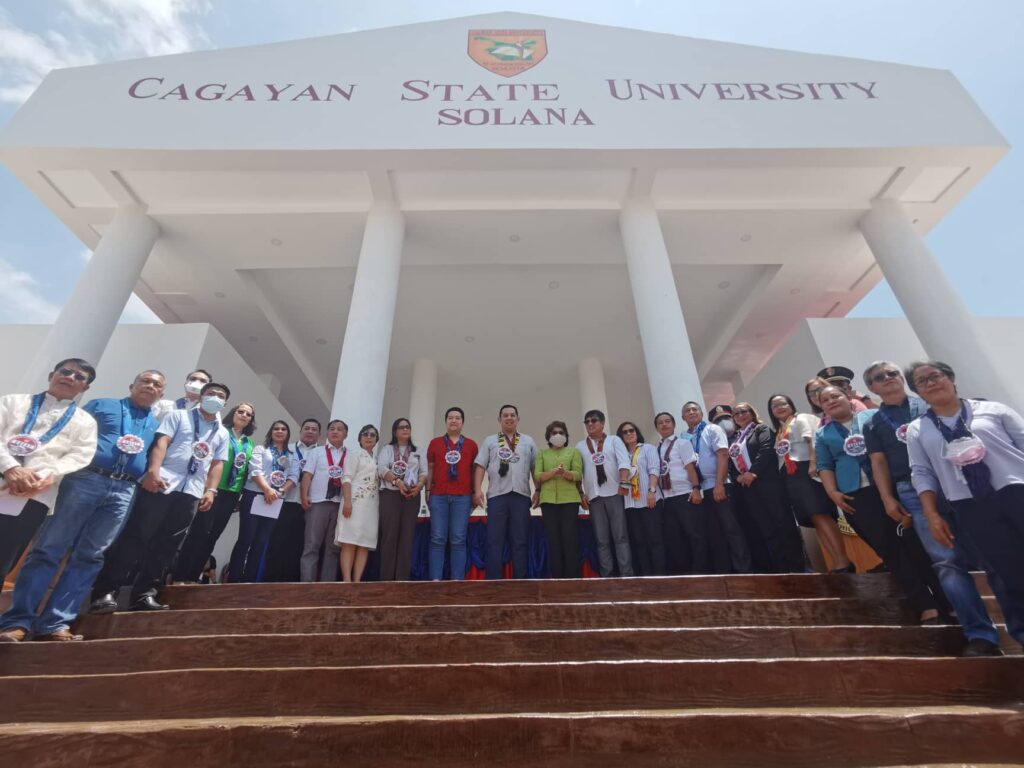 BY LEANDER C. DOMINGO
TUGUEGARAO CITY (September 15)—The Cagayan State University (CSU) has unveiled its ninth campus in Solana town in Cagayan province with House Speaker Ferdinand Martin Romualdez gracing the official launching on Sept. 11, 2022.
During the event, Romualdez commended CSU for remaining steadfast by keeping the eight campuses operational adding its newest Solana campus amid the challenges of the worldwide health crisis.
"Education is the highest priority of the nation," Romualdez said, vowing to augment the budget for the university for the fruition of better higher education at CSU.
During her welcome address, CSU President Dr. Urdujah Alvarado greeted and expressed thanks to all the guests for joining the event.
The launching was also attended by government agencies regional directors, municipal mayors, board member representatives, and barangay officials from the Solana CSU community which included university officials, campus officials, faculty members, support staff and students.
Alvarado also expressed thanks to the benefactors of the CSU-Solana Campus Congressman Joseph Lara and his wife Dr. Zarah De Guzman-Lara for their contribution to the ratification and creation of the new campus.
She said the new campus features a Parthenon-inspired building that houses six classrooms and two offices fully utilized by students and teachers for the Academic Year 2022-2023.
"This is the fulfillment of the dreams and promises to bring quality higher education to the rural communities of Cagayan province," Lara said.
He also appealed to Romualdez for support of the needed facilities and equipment for the Solana campus.
On her Facebook page – Office of the University President of CSU – Alvarado noted that in line with CSU's thrust in extending quality education to all parts of the province, the opening of the new campus in Solana town is meant to cater to more learners in the province.
She said Dr. Haidee Mabborang is the executive officer for CSU Solana Campus. Mabborang is a former CSU Carig Campus Academic Affairs Director.