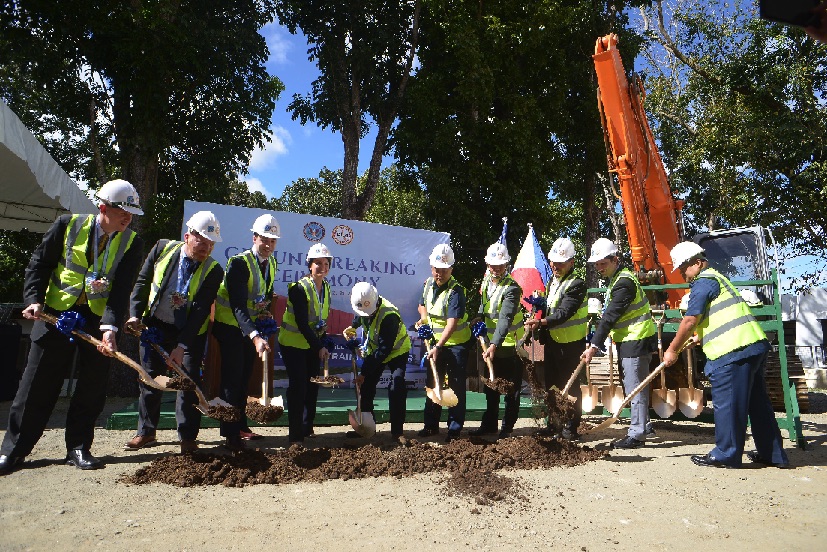 MANILA (February 11, 2023)—To enhance the capability of Philippine law enforcement personnel to respond to chemical security threats, the United States government is supporting the construction of the P130 million ($2.4 million) National Virtual Training Center (NVTC) in Silang town, Cavite province.
Undersecretary Serafin Barretto Jr. of the Department of the Interior and Local Government (DILG) for Public Safety said the pandemic paved the way for them to recognize the importance of the NVTC facility.
"This facility will provide an institutionalized national training capacity and surge capacity for both biological and chemical training courses," Barreto said.
"There is a pressing need to bring technical knowledge and expertise to the implementation of chemical security and biological threat reduction programs. This is a significant milestone for all of us," he added.
Michelle Nalabandian, US Defense Threat Reduction Agency (DTRA) Cooperative Threat Reduction (CTR) program manager, said the NVTC will not only help improve the national capability of the Philippines but also assist with sustaining these capabilities by developing professional cadres for years to come.
The US Embassy in the Philippines said the NVTC once complete will serve as an advanced training and practical laboratory facility.
It said this will offer courses on diagnostics, surveillance, biosafety and biosecurity; biosafety cabinet certification; basic and advanced biosafety officer training; and managing chemicals of security concern, among others.
The embassy said the DTRA CTR Biological Threat Reduction Program and Chemical Security and Elimination Program are supporting the construction of the facility, providing equipment, and contributing to curriculum development.
DTRA enables the US Department of Defense, the US government, and international partners to counter and deter weapons of mass destruction and emerging threats.
Expected to be operational by January 2024, the NVTC will be owned and administered by the Philippine Public Safety College, with governance oversight by the Chemical, Biological, Radioactive and Nuclear National Team which is composed of Philippine government officials and experts who guide policymaking on chemical, biological, radiological and nuclear concerns in the country. DTRA CTR Program and DILG representatives led the groundbreaking ceremony of the NVTC on February 2. LCD, TVJ