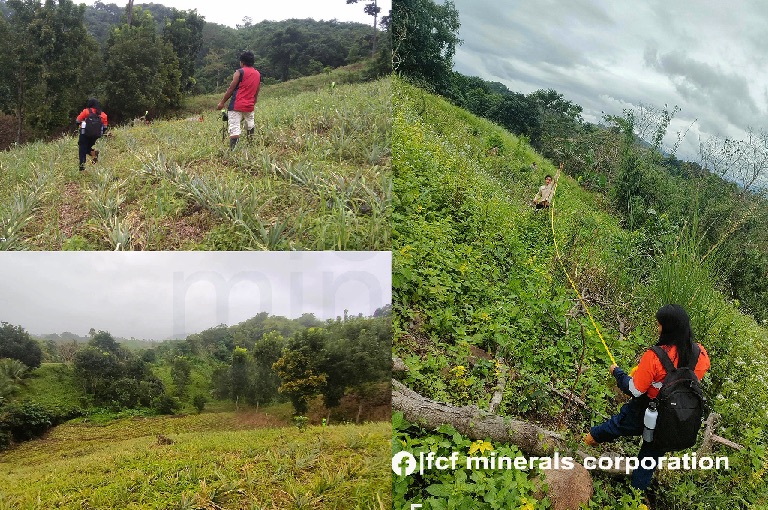 QUEZON, Nueva Vizcaya (February 13, 2023)—A London-based mining company here continues to support agroforestry projects in their neighboring barangays (villages) to create green jobs for residents.
Lorne Harvey, FCF Minerals Corp. general manager for operations, said they have conducted a participatory area validation and monitoring of established agroforestry plantations in the neighboring communities of the company's host village of Runruno.
Harvey said these agroforestry projects visited include those situated in the villages of Buliwao, Maasin, Calaocan, Dagupan and Maddiangat in this town.
Joining the monitoring and validation activities were representatives of the company's Community Relations Office accompanied by the Social Development and Management Program (SDMP) focal persons and the beneficiaries of the agroforestry projects.
He explained that agroforestry has been identified as a long-term livelihood by the farmers of the host and neighboring communities of the FCF Minerals, funded under their second five years of SDMP from 2022 to 2026.
The company said these projects are aligned with the Department of Environment and Natural Resources (DENR) Administrative Order No. 2022-04, Section 8 which specified the inclusion of biodiversity-friendly enterprises that would create green jobs to augment the livelihood of the community and boost food security in the area.
With the support of FCF Minerals, the neighboring barangays have expanded their agroforestry projects, Harvey said.
Rehabilitation underway
Meanwhile, FCF Minerals has also progressed in its rehabilitation efforts to protect and conserve the environment amid its continued operation in the host barangay of Runruno.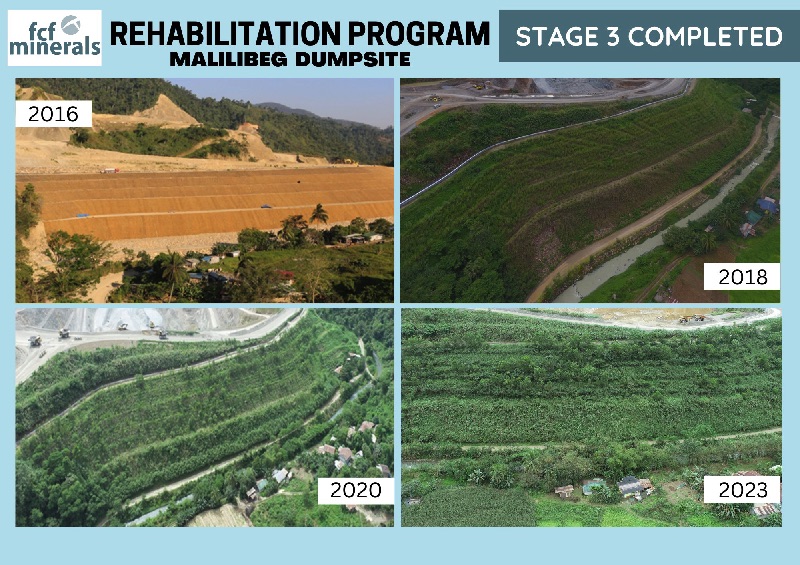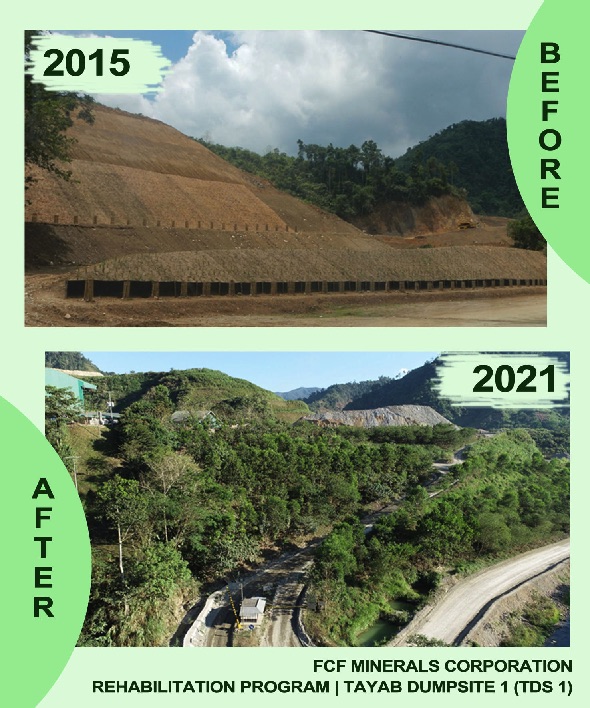 "Proving the strong principles and commitment to sustainable development on environmental protection and conservation towards responsible mining, FCF Minerals is conducting concurrent rehabilitation while undertaking its mine operations," Harvey said.
The company's rehabilitation efforts in stage one involve stabilization, protection and erosion control measures; stage two in the planting of pioneering and fast-growing species that serve as shade and curtain trees for an immediate vegetation cover; and the final stage three which involves the planting of seedlings and regenerants of endemic, premium and dipterocarps species.
Harvey said these endemic, premium and dipterocarps species are collected from identified superior and healthy mother trees, and wildlings collected from areas subject for tree cutting and clearing operations within the permitted area of the Approved Special Tree Cutting and Earth Balling Permit.
He added that the Tayab Dumpsite 1 and the Malilibeg Dumpsite have been completed up to their third stage of rehabilitation while other areas are currently in stage three of rehabilitation. LEANDER C. DOMINGO