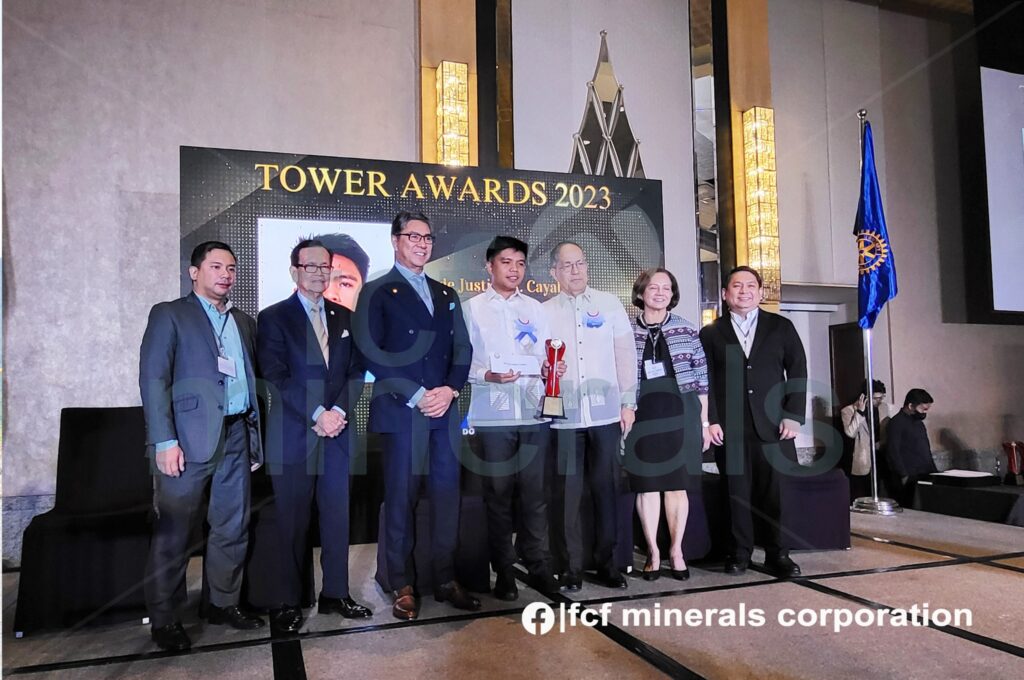 BY LEANDER C. DOMINGO
A LONDON-BASED mine worker in Quezon town in Nueva Vizcaya is a recipient of the Tower Award 2023 for developing a system that would forecast inspection and preventive maintenance schedules for heavy equipment.
Lorne Harvey, FCF Minerals Corp. general manager for operations, said Clyde Justine Cayaban was recognized at the awarding ceremony of the Tower Awards 2023 at The Fairmont Hotel on May 25, 2023.
Harvey said The Outstanding Worker of the Republic Award or Tower Award program honors the country's most outstanding employees for their exceptional innovations which have significantly contributed to a department or a company's overall efficiency, productivity and performance.
In 1975, the Tower Award program was founded by the Rotary Club of Manila and in recent years, it partnered with the People Management Association of the Philippines and the Philippine Department of Labor and Employment in the search for the most outstanding workers.
This was to recognize their contribution to economic development while uplifting Filipino workers' morale, enhancing individual career opportunities and promoting industrial peace.
It was in 2019 when the FCF Minerals' equipment reliability was at its lowest and equipment breakdown was at its peak.
With this, Cayaban developed a system that would forecast inspection and preventive maintenance schedule called the "Heavy Equipment Condition Monitoring" which became the basis for short and long-term maintenance plans.
Harvey said Cayaban's system contributed to a huge improvement in the planning and scheduling of maintenance activities resulting in the shifting of the planning team from the usual reactive approach to a proactive approach.
"With this, machine availability went up with the utilization and reliability improved, leading to improved control over maintenance costs," he said. LEANDER C. DOMINGO