BY G.B.D
CABARROGUIS, Quirino (October 8)—A provincial board member of this province has filed his certificate of candidacy to run for mayor of Nagtipunan town.
In support of his candidacy, lawyer Tomas Baccac was accompanied by Rep. Junie Cua and his son Gov. Dakila Carlo Cua of this province at the Commission on Elections office in Nagtipunan.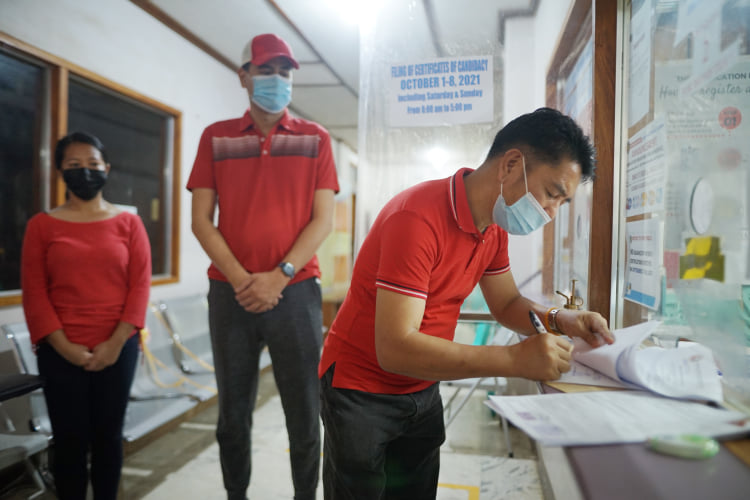 Prominent political leaders of Quirino like Evan Uy and his son Toto Uy also witnessed the filing of Baccac's candidacy.
Supporters said the broad support for Baccac was evidenced by the presence of the leaders from the different cultural communities in the area.
Also a pastor, Baccac prayed for unity and continuing progress in Nagtipunan before he proceeded to file his CoC.
Baccac had served as member of the Sangguniang Bayan and as vice mayor of Nagtipunan.