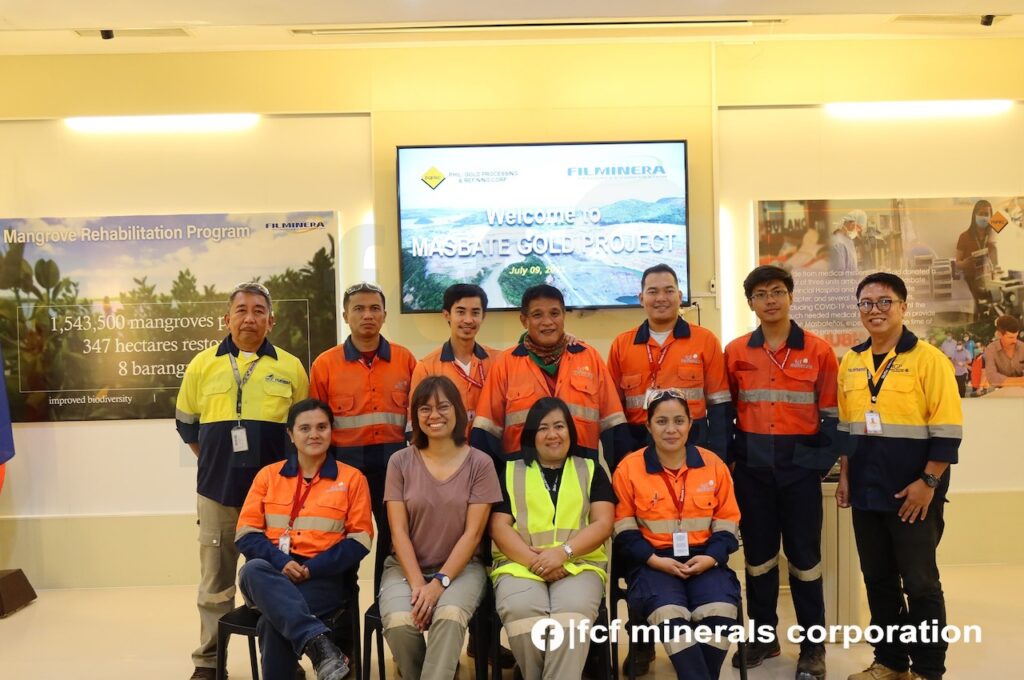 BY LEANDER C. DOMINGO
A TEAM from the London-based FCF Minerals Corporation in Quezon, Nueva Vizcaya visited the Masbate Gold Project (MGP) of the Filminera Resources Corporation and Philippine Gold Processing and Refining Corporation to benchmark its best practices in the mining industry.
According to the FCF Minerals Process Plant Team, the MGP's safety practices in gold processing and dedication to environmental sustainability were truly impressive and inspiring.
"Witnessing the measures you have put in place to minimize your ecological footprint and ensure the well-being of your employees and community reinforced the importance of responsible and ethical practices in our industry," the team said.
The FCF team said the knowledge and insights they gained through their interactions with the MGP team certainly furthered and left a lasting impact on their understanding of mining industry standards and innovative approaches.
"We are immensely grateful for the invaluable lessons you have imparted to us. It is indeed through experiences like these that we are reminded of the power of collaboration and knowledge exchange," the team added
The team also noted that the MGP truly exemplifies what it means to be an industry leader, and that "we are honored to have had the chance to witness your greatness firsthand."
Lorne Harvey, FCF Minerals Corp. General Manager for Operations, has joined the FCF team in thanking the MGP's warm hospitality and incredible learning opportunity during the team's site immersion from July 8 to 9, 2023.
"Your exceptional gesture to the members of our process plant team made their experience truly unforgettable," Harvey said.